Volunteer Hours- Please log in your off campus or before/after school hours. Click on the link below:
Sartartia MS PTO has MANY Volunteer Opportunities throughout the year!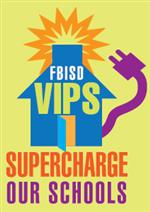 Click HERE for Signup Genius Links
Criminal History Back Ground – 
Required for all Volunteers
Have you filled out your FBISD volunteer clearance form online? All volunteer clearances reset on July 1 and must be resubmitted for the new school year.
If you have filled out the form before, log in with your username and password, and all of your previous information will be filled in for you.
1) Enter or verify your information
2) Check the box for Sartartia Middle School (and any other school where you plan to volunteer)
3) Click the Submit button when you're done!
You will receive an email that confirms submission of your form. (You may not receive an email that confirms that your form has been processed and approved — don't worry; sometimes they send those, and sometimes they don't.)
Here's the link:
https://www.fortbendisd.com/Page/133013