SMS PTO Mission Statement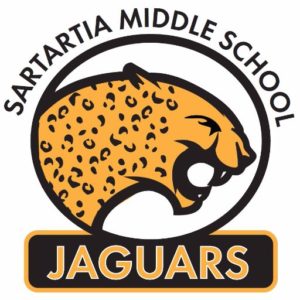 Welcome, Jaguar families!  The Sartartia Middle School PTO has been established to promote character development, as well as the educational and vocational welfare of students who attend SMS.  We promote open communication between the administration, teachers and parents.  We will work side by side with the community and staff to create the most amazing and beneficial school experience for you and your student.  PTO meetings are held on the second Wednesday of the month (unless otherwise indicated) at 1:00 p.m. in room 314 at SMS.  There is no fee to join the PTO.  We look forward to partnering with you to create a campus that promotes "Exemplary Education Every Day."
REPORT and TURN IN YOUR VOLUNTEER HOURS!
Jag volunteers…please report any off campus volunteer hours here. This can include time spent at home helping out at home on the computer or even the time spent going to purchase donations!
Welcome JAGS to the 2019-2020 school year!
We are excited about the new year and the new things scheduled for the year.  The PTO hopes this page and the SMS PTO Facebook page will provide you with any information you are seeking.  If you still have any questions, feel free to message us through the FB page or email the board member corresponding to your question.
Need to fill out a criminal background check so you can volunteer?  Follow this link: Volunteer criminal background check.  Background checks are purged at the end of every school year and must be filled out each year around July.
Looking forward to a great year!
Sartartia PTO assists the school in many, many different ways. Volunteers can help with Career Day, teacher luncheons, fundraising, field trips and event planning – WE NEED YOU! You can email Lakshmi Kopoliu at and inquire as to what is needed OR you can attend SMS PTO's meetings, on the second Wednesday of the month (unless otherwise indicated), at 1:00 p.m. in Room 314 at SMS. There is NO fee to join…so join us to make new friends and to help us make Sartartia Middle School the best it can be!